This was the day dedicated specially for our son, the plan was to do and see things interesting and fun for him. After all, we went so many places that wasn't as entertaining for him as for us, so it was his turn. We had an ambitious plan and the whole day was meant for it.
After breakfast, with the metro again, we reached Al Jafilia station and after a short walk we were at Zabeel Park.
Dubai has a plethora of parks but Zabeel Park stands out from the rest for a variety of reasons. Spread over an area equivalent to the size of 45 football fields, this serene spot is one of the first technology-driven green spaces in the UAE. It's also one of the largest public parks in Dubai with different attractions. No matter what your tastes are there are many different things to do in Zabeel Park. From pop up shops to barbecue pits and dance parties, there's no shortage of attractions at this park. The various activities at Zabeel Park in Dubai make it a popular venue to visit during weekends. The entrance fee is 5 dirhams, payable only with the NOL card.
We got in from the second of its five entrances and were immediately greeted by calmness and beautiful greenery.
Here we saw our first playground and just had to stop.
In it and almost in every place meant for children, there were roofs like this one for the summer sun. It was sunny during our visit but not hot at all, actually the opposite. Continuing from yesterday, the wind was blowing really hard.
Next to the playground there was and a place for barbecue and a sign that was quite interesting : No pork, please!
There are many people here in the weekends but our visit was on Monday so the park was almost only for us. Besides the few people we met our only companions were the stray cat, which I especially adore and love to take photos 🙂
After a long time spent on the playground we went for an attraction called "City of children". Children all ages will have a blast at this dedicated play area in Zabeel Park. The play area has obstacle courses, slides and much more. Taking kids to the park to engage in some physically challenging activities is a good way to get them to experience the outdoors.
When we got tired of the playgrounds we went to see the park itself. It's center was a huge open area used for concerts and sport events and just like this our son used it for rolling in the grass.
From here you can see the park's biggest attraction – the Dubai Frame.
Dubai Frame is an iconic attraction in Dubai that stands 150 metres high and is 93 metres wide. Boasting 15,000 square metres of gold cladding that incorporates the ring design used in the Expo 2020 Dubai logo, it is the biggest picture frame on the planet and holds the record for the largest frame in the world. The Dubai Frame welcomed over 1 Million visitors within the first year of its opening.
When visiting the Dubai Frame, you will feel as though you have entered a time machine. The Frame takes you on a journey of three time-periods in the UAE – the past, the present and the future. Let's take a closer look at the three sections you can see at Dubai Frame.
The Past – Old Dubai – Your journey will begin on the mezzanine floor where you will be taken on a tour of a multimedia exhibition that features 3D projections and special effects to provide you with a multi-sensory experience of Old Dubai. You will get to see all the elements of the Emirati traditions and heritage and how the city has rapidly transformed from a humble fishing village to one of the most luxurious and urban destinations in the world.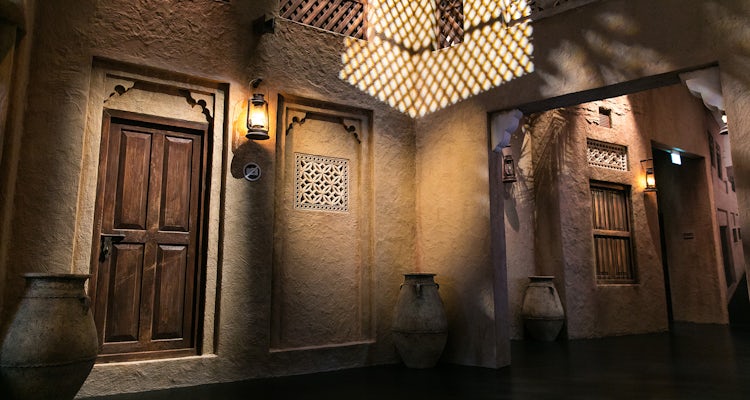 After you take a tour through Old Dubai, you will get to ride the express lift, that will take only 47 seconds to reach the Sky deck, which represents Present Dubai. Here you will get to experience a 360-degree uninterrupted view of both, Old Dubai where you get to see all the residential areas in Old Dubai. You also get to see the side of New Dubai which features views of the towering skyscrapers of the iconic Burj Khalifa in Downtown and the apartments in Business Bay. You also get to walk over the famous transparent glass floor. At this level, there are many interactive screens which you can use to identify the buildings that can be seen from the Sky deck and take a selfie which will be featured on 'Dubai Moments Wall' in this Dubai attraction.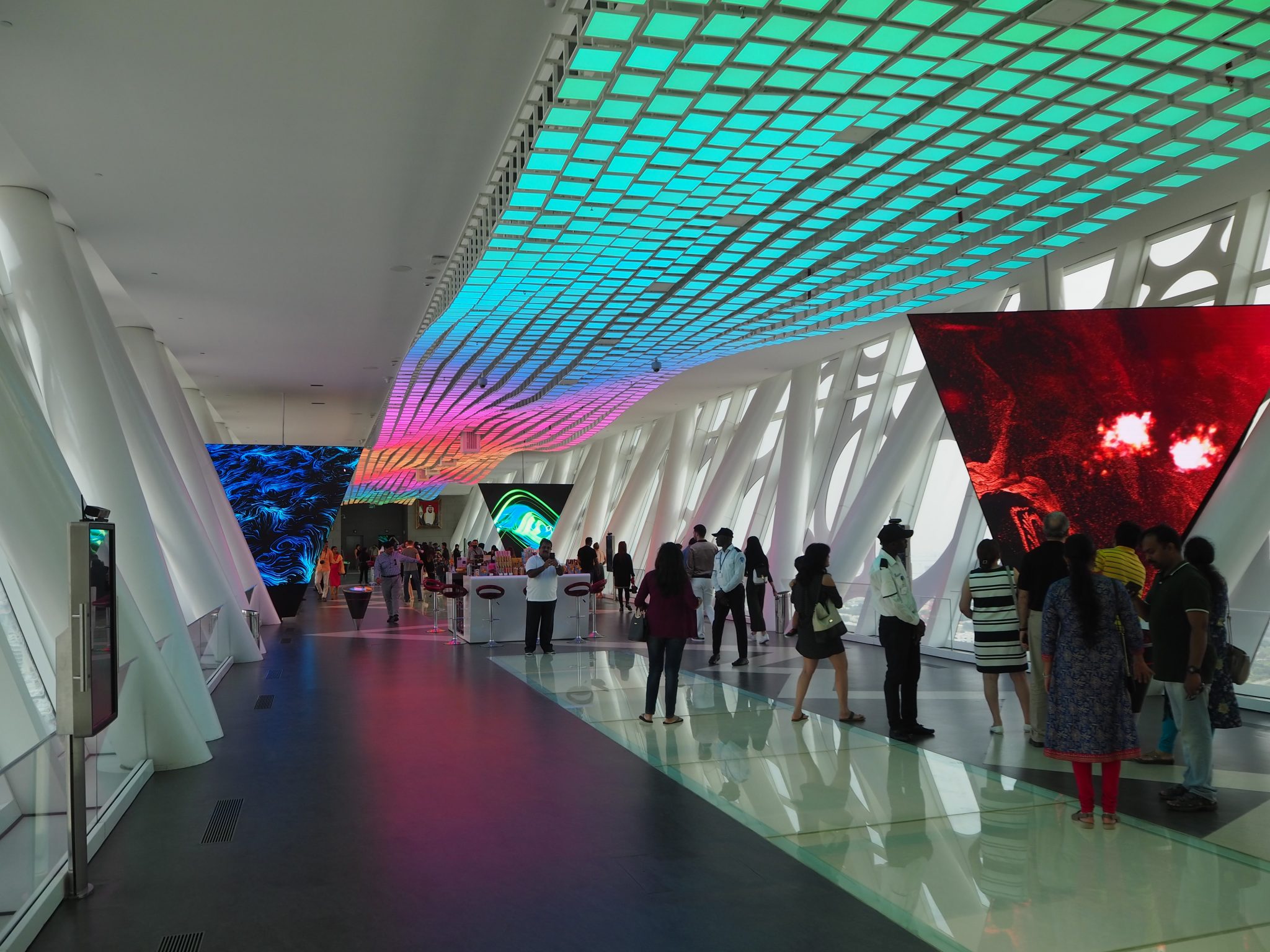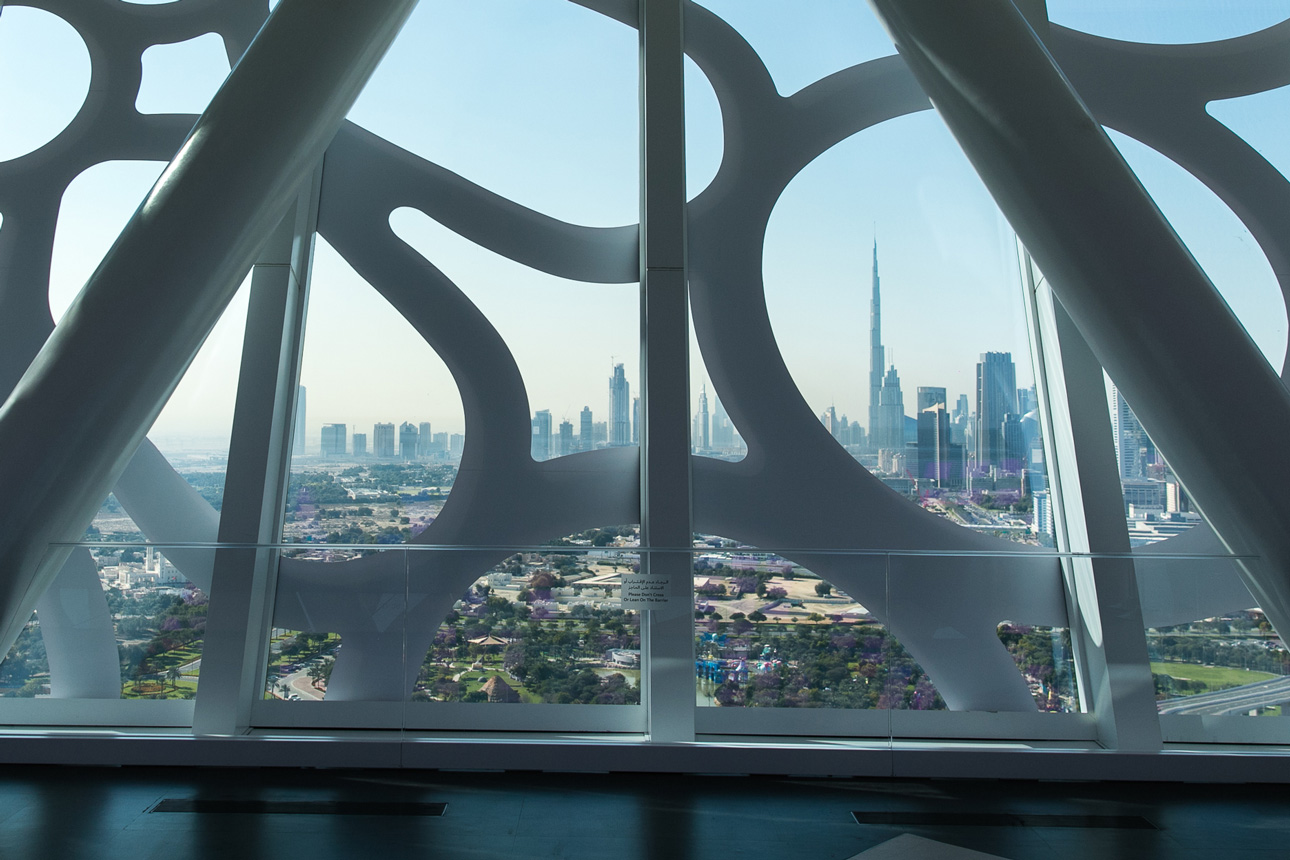 Once you complete your tour of the Sky deck, you will be taken back to the mezzanine floor where you will get to move through a tunnel, which uses special lights and sound effects to provide an experience of how Dubai will look 50 years from now. With bright, vivid colours and interactive projections, you will feel like you are in an actual time vortex, experiencing a passage through time to Dubai Future. Once you complete the three phases, you will be directed to the souvenir shop, where you purchase a souvenir if you like.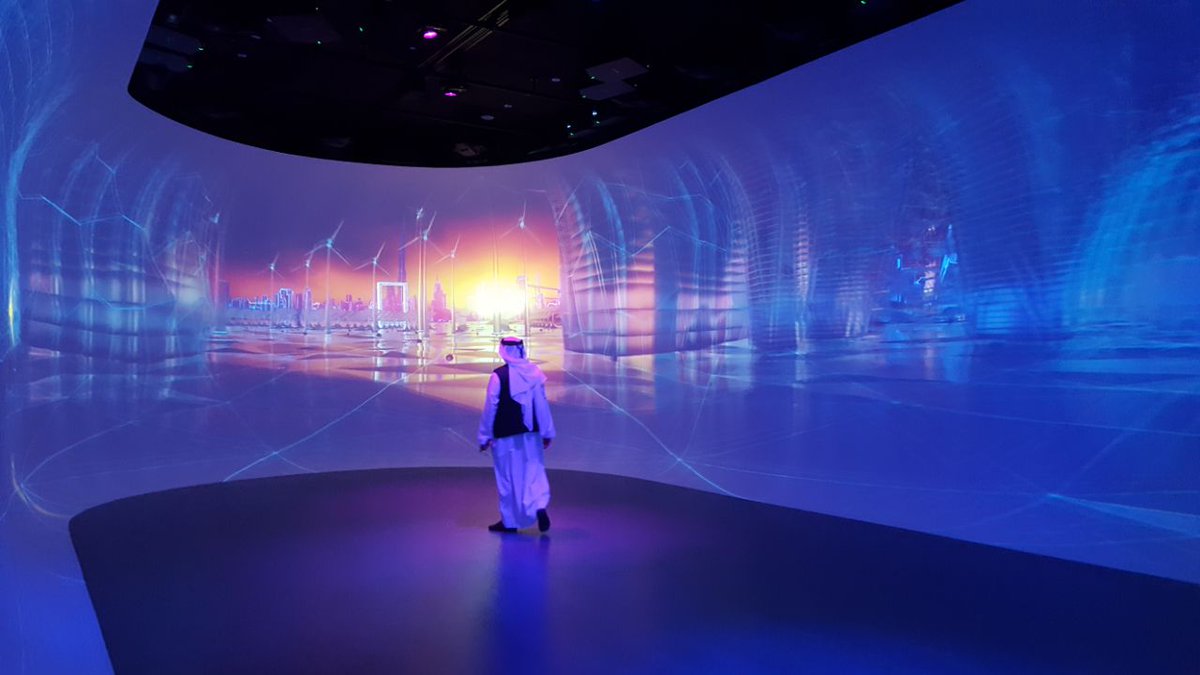 The entrance costs 50 dirhams and you can combine it with some other attractions. You can tickets online and see the working hours here.
In front of the frame there is a monument of Goethe and his work "West-East Divan".
The big surprise for the day was still closed so we spent some more time in the park and found an interesting part of it. Apparently, Dubai is sister cities with Osaka and Shanghai and thanks to that there is a copy of the Osaka palace and the Shanghai skyscrapers.
We saw some other beautiful places while we spent time on the benches 🙂
And so, few minutes to 4 PM we went for our biggest surprise – the Dinosaur Park. You can reached it by bridge over a huge boulevard, the entrance is the combined with the Dubai Garden Glow. The price for both is 60 dirhams, they can't be visited separately. I will tell you about the Garden Glow in a minute since it's one of the most impressive attractions I saw i Dubai and must be listed in the must-see places. But let's continue with the dinosaurs, favourite for every kid of at least for ours!
Yes, just as you imagined, Dino Park will venture you back to the Jurassic era, permitting you to discover the beasts which once freely wandered on the planet and then went completely nonexistent over 100 million years ago.
After all, this avant-garde animatronic wonder within Zabeel Park's Area B has about 100 dinosaurs in its original life-size scale, quite certain to offer an unmatched edutainment experience by taking you to pre-historic times when these giants reigned the world.
From Apatosaurus, Spinosaurus, Corythosaurus, and Kentrosaurus to Velociraptor, Tyrannosaurus Rex, Brachiosaurus, and Dimetrodon, you'll spot several different species of dinosaurs, along with interesting information on each of these enormous creatures. This gives you the chance to learn more about its characteristics, such as the unique specialties of its jaws, teeth, footprint etc. Fascinatingly, some of them roar as well as snarl as you go closer, and what's more, some even allow you to enjoy a mighty dino ride.
There is also a playground along the dinosaurs:
Also, check out dino museum with models of dino skeletons and visit dino lab where you can experience the complete life cycle of a dinosaur, right from it coming out of the egg to eventually going extinct.
As you can imagine, our son was delighted and exited more than usual. We had no idea if he will have strength for the other part of the park for which we had to wait for sundown.
It was sunny but the wind was growing stronger by the minute and I got really cold. But we had no choice, we were here and had to wait for the evening. There were some food stalls in the park, luckily for me, it was warm and we spent some time there. Despite all the waiting it was worth it!
The most unique and the largest of its kind theme park, Dubai Glow Garden at Zabeel Park is an absolute example of fine art! As a well-crafted gigantic garden featuring a brand-new theme in every season, it gives you the opportunity to see the wonders made from biodegradable items at its Glow Park. So join us for a trip to this wonderful destination which not only promises you an exotic family fun and entertainment but also a great educational experience. After all, the exhibits seen here glow at the rhythm of its unique focus: to minimize the carbon footprints and effectively conserve the environment.
Get enchanted by the diverse view of 'Art by Day and Glow by Night' with the marvelous creations made by the best artists. Yes, the garden boasts of thousands of stunning eco-friendly art installations created by over 500 brilliant craftsmen from across the world. Find here several themed sections illuminated using millions of energy-efficient LED lamps and filled with fascinating replicas of almost everything imaginable, from wildlife animals and marine creatures to flowers, trees, and birds. For more innovative experiences, take a stroll along the Glow Park's glowing tunnels and enjoy its many unmissable highlights such as Talking Tree, Happy Forest, Happiness Street and My Dubai.
My favourite part was the Enchanted forest, seen in the photos above. I reminded me a lot of Alice in Wonderland.
As you can see it was more than enchanting and truly impressive! The park is separated in different zones, some them made especially for children, with lots of flowers, animals and characters from fairytales.
There was a tunnel of love, there were so many couples taking selfies there that I had to wait a lot for a photo with no one in it 🙂
There was a special part of the park with sculptures made of small glass bottles filled with paint and other biodegradable materials.
The pictures are already too much but I just have to show you some more. I really loved this place!
And this is the exit from Dubai Garden Glow to Zabeel Park on our way back. I will tell you again how much I enjoyed this park and despite the really cold weather and trying to fold in my scarf as thick as possible. I recommend it most sincerely, don't miss it while in Dubai!
On the way back we passed the Dubai Frame glowing in its evening attire and was magnificent!
This was our last night in Dubai so we just had to go back to Burj Khalifa and the Fountains to say goodbye with one last show.
After this emotional but cold and windy day we had nothing left to do but to go back to our apartment and to pack our bags for the trip back time. But not before visiting another little part of Dubai and to steal some sun and beach…
Stay tuned and don't stop travelling (when we have this chance again)!