Built in the 1720s, Marble Hill was an idyllic Thames-side retreat from court life for Henrietta Howard, mistress of King George II. In this perfectly proportioned villa, inspired by the 16th-century architect Palladio, she entertained many of the poets and wits of the age.
Marble Hill was saved for the nation by an Act of Parliament in 1902, which followed a public campaign to preserve the view from Richmond Hill from suburban expansion.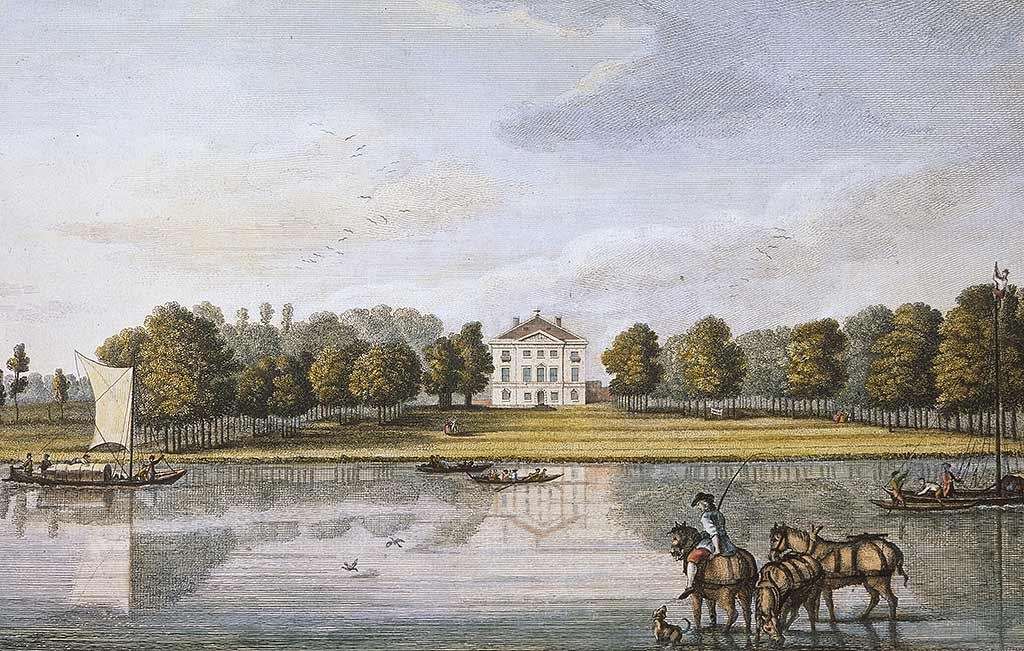 In 1724 Archibald Campbell, Earl of Ilay, started buying land on behalf of Henrietta Howard, later Countess of Suffolk. Later that year she started to build her new home, Marble Hill.
Marble Hill was to be a retreat for Henrietta and a product of her hard-won independence. She had survived a turbulent childhood, an abusive first marriage, and 20 years in the royal household as a servant to Princess Caroline and mistress to George, Prince of Wales (later George II).[
In 1723 the prince presented Henrietta with £11,500 of stock, as well as jewelry, furniture and furnishings. Lord Ilay, one of the trustees of the prince's gift, began looking for land for Henrietta, and by June 1724 he had bought 25½ acres between what is now the Richmond Road and the Thames.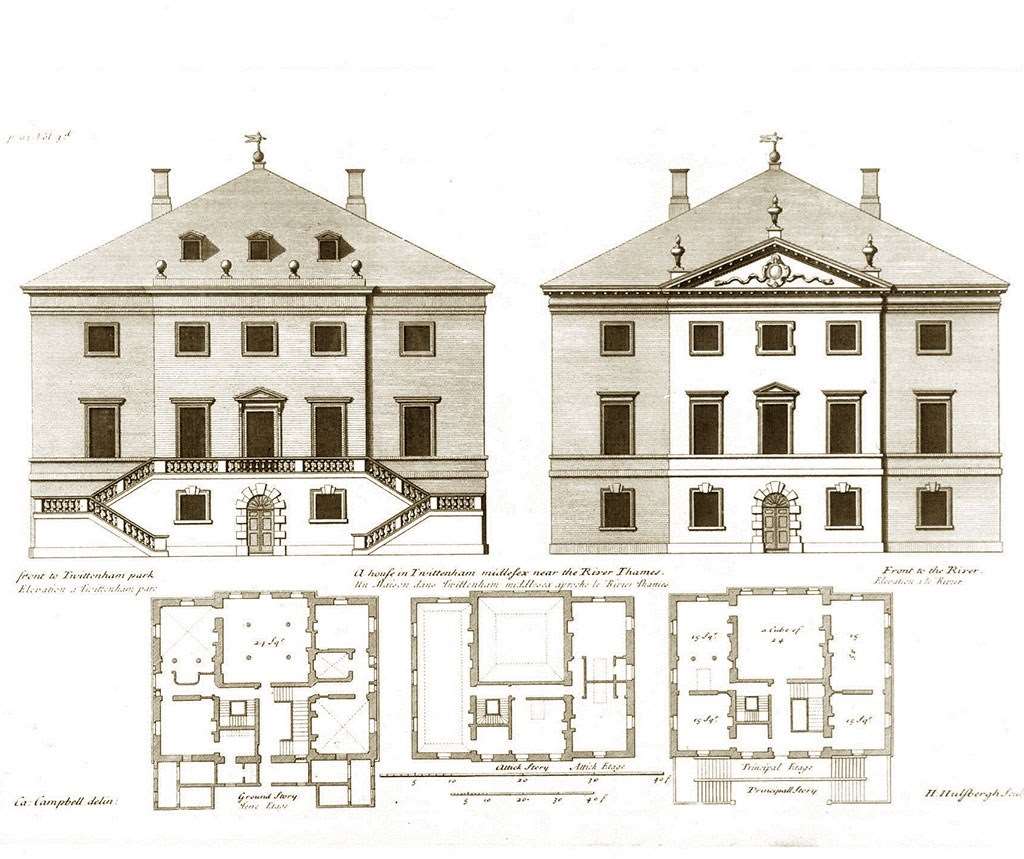 Marble Hill was at the cutting edge of 18th-century fashion. The house was built in the new Palladian style inspired by the architecture of ancient Rome, as revived by the 16th-century Italian architect Andrea Palladio. It was ideally situated by a flowing river and nestled within an 'ancient' setting, which was inspired by the gardens of classical Rome. Together, villa and garden formed a peaceful pastoral refuge from court life.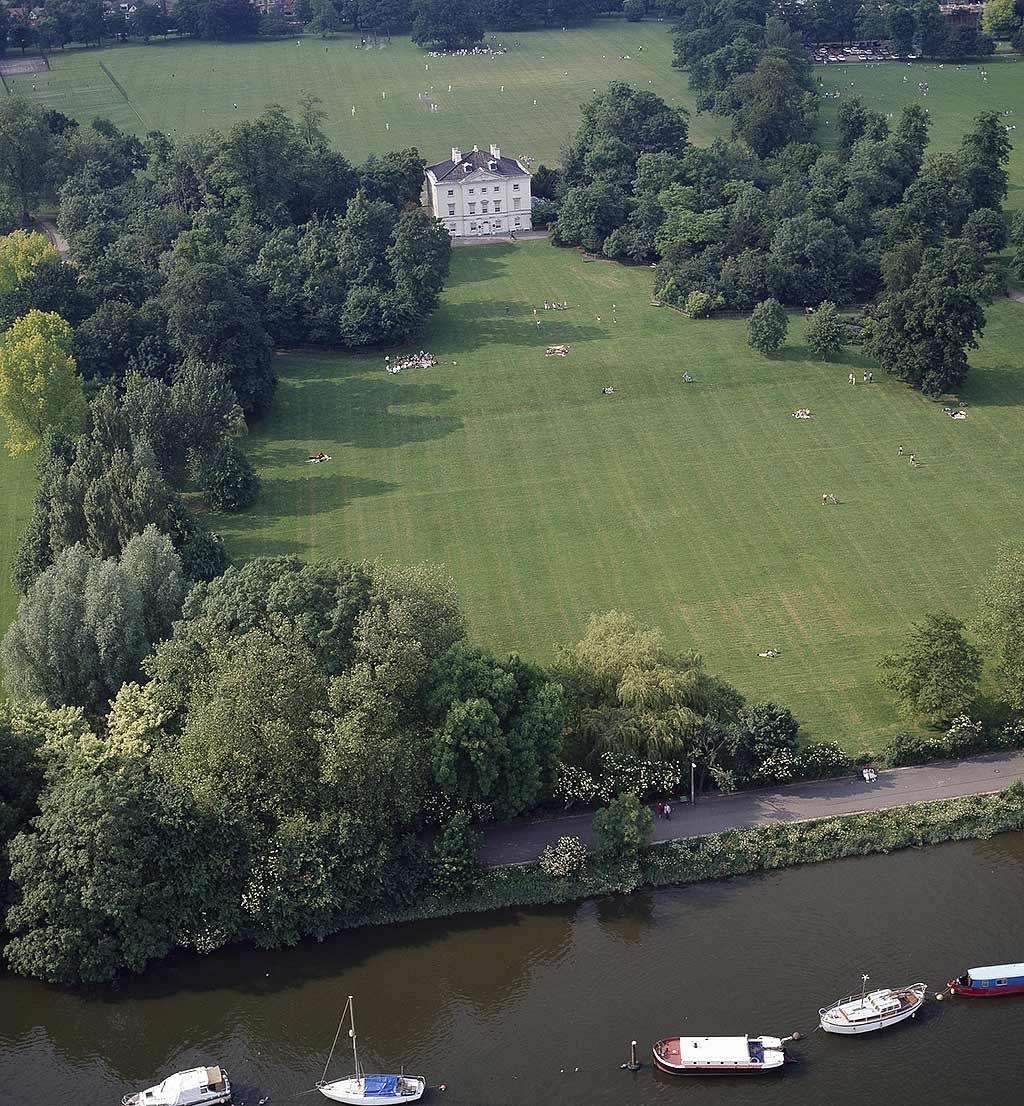 Henrietta Howard's first husband died in 1733, and in 1734 she was able to leave the court and make Marble Hill her main residence. There she embarked on a new and happier phase of her life. She entertained the great and good of 18th-century society and enjoyed family life with her second husband, the MP George Berkeley, whom she married in 1735.
At Marble Hill she and George raised John and Dorothy Hobart, the children of her brother, John, 1st Earl of Buckinghamshire, whose first wife had died in 1727. Later, in 1763, Dorothy's daughter, Henrietta Hotham, came to live with her.
Henrietta made many alterations and improvements to the house and grounds while she was living there. In the 1740s she added an extensive service wing at the east end of the house, and in the 1750s formed a new dining parlour from several small rooms on the west side of the ground floor. Its walls were fashionably adorned with hand-painted Chinese wallpaper, reflecting Henrietta's passion for 'chinoiserie'.
These and other alterations ensured that Marble Hill was up to date and made the house a far more practical and spacious home. Henrietta also expanded her estate, so that by 1752 it was almost exactly the same extent as the current park.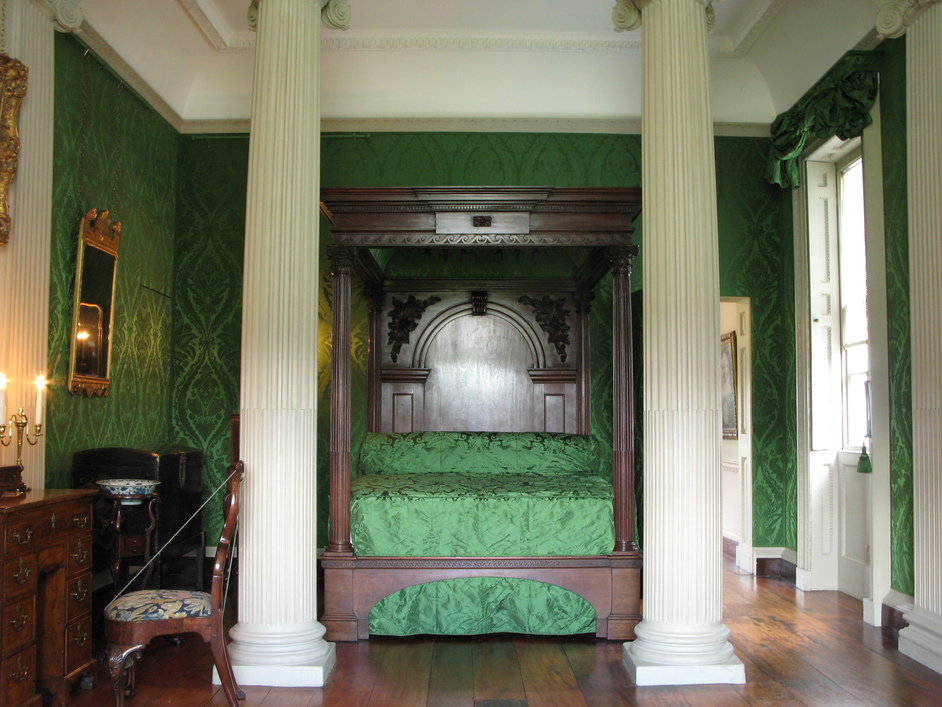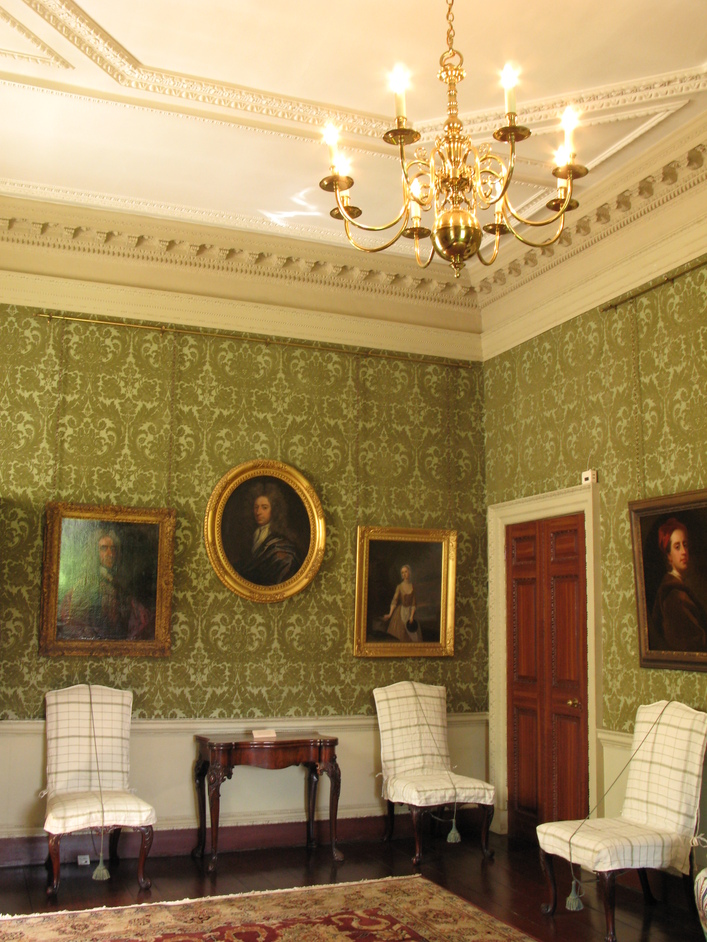 On Henrietta's death in 1767 her nephew, the politician John Hobart, 2nd Earl of Buckinghamshire, inherited Marble Hill.
When the 2nd Earl died without male heirs, Marble Hill passed to his niece, Henrietta Hotham. In spite of her childhood connection to the house, she decided not to live there. Instead she retired to a smaller house in the south-eastern corner of the estate, known as Little Marble Hill or Marble Hill Cottage (which was demolished in about 1873/4).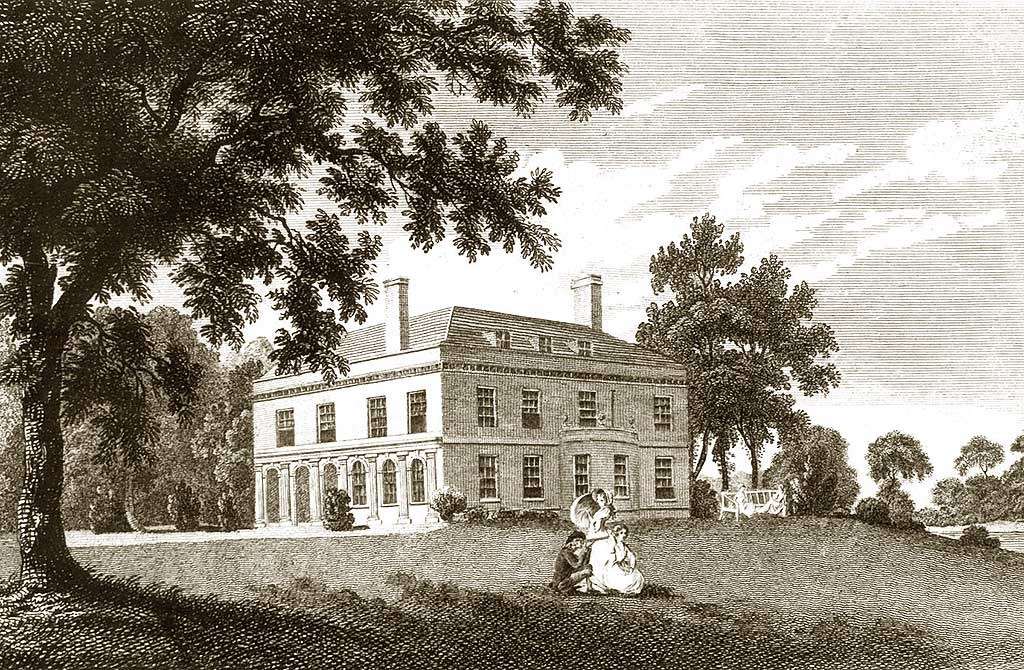 Henrietta Hotham let Marble Hill to a succession of tenants. Among them was the controversial figure Mrs Fitzherbert who, in a ceremony deemed illegal in British law, had married the Prince of Wales (later George IV) in 1785.
After her death the Marble Hill House was bought by Jonathan Peel, a soldier and politician, and brother of Robert Peel, who was twice British prime minister. He was also a well-known devotee of horseracing. After purchasing Marble Hill he immediately built a stable block to the north-west of the house, where he kept racehorses and almost certainly working domestic horses too. Among other changes to the grounds, he also created a fashionable Italianate garden on the 18th-century terracing which had been laid out by Henrietta Howard to the south of the house.
In spite of this, like the previous owners, the Peels rented out Marble Hill at times. Their tenants included the politician Richard Wellesley, Marquess Wellesley, eldest brother of the 1st Duke of Wellington. The Peels also toyed with the idea of selling Marble Hill, which they put on the market in 1837. However, it would be over 60 years before Marble Hill had a new owner.
In 1887 Lady Peel, by then widowed, died. She was the last resident of Marble Hill. After her death the contents of the house and gardens, the estate, and Marble Hill House were put up for auction. After ten years standing empty, Marble Hill was purchased by the Cunards, the famous shipping family, in 1898.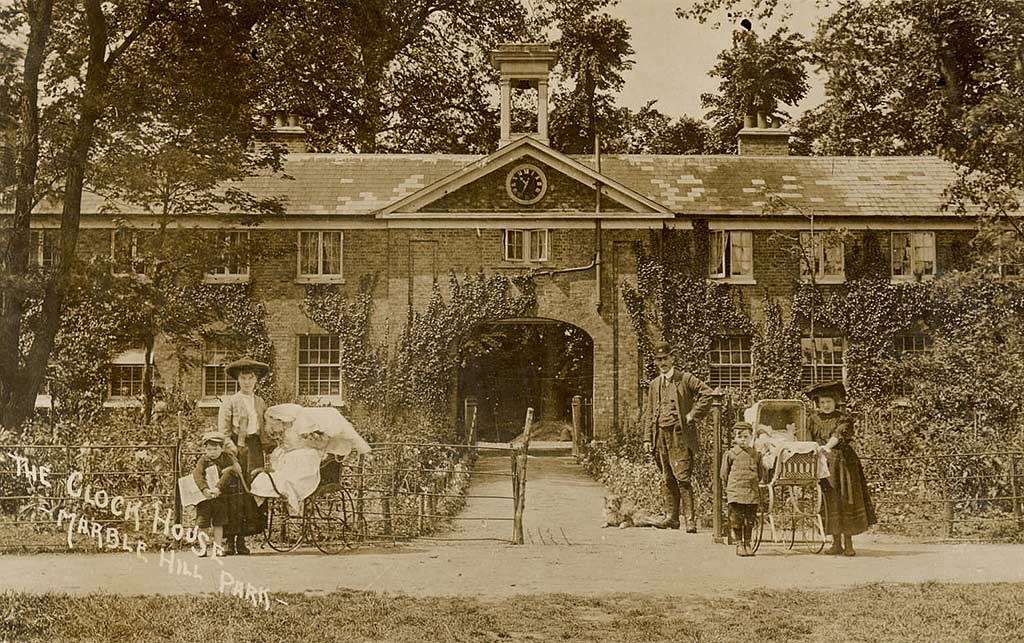 William Cunard planned to develop the estate, and in 1901 started building roads and sewers, and felling trees. The future of Marble Hill was in jeopardy.
But outcry from local residents at the plans prompted a campaign to save Marble Hill. The house and park, they argued, formed a central and critical part of the famous prospect from Richmond Hill. Their destruction would mark the 'ruin of the entire view. A deal was reached with the Cunard family to halt development and in 1902 Marble Hill was purchased with contributions from the London County Council, private donors and local authorities.
Shortly afterwards the Richmond, Ham and Petersham Open Spaces Act was passed, which protected the view from Richmond Hill from any development. It remains the only view protected by an Act of Parliament today.
You can visit the House with booked in advance tour for 7.40 pounds for adults and 4.40 for kids. You can check the opening times on their site and book a tour.
It's near the lovely Richmond and you can combine your visit with lots of parks and beautiful scenery. Nearby is the Ham House and Garden as well as other Historic Houses. We were with our child and the walk on the river bank was a delight for him. Also, there is children playground just outside the House grounds.
And here's the location :